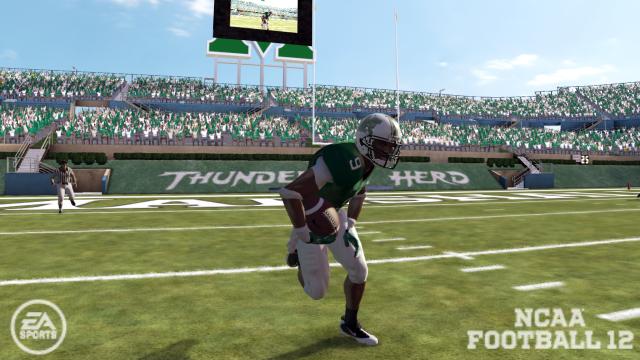 Thanks to the hard work of the community, NCAA Football 12 rosters are now available. As always, roster files are meant to be distributed freely and never paid for. Spread the word about FREE rosters to all of your friends and fellow NCAA Football community members.
Roster files can be downloaded via EA Locker, an in-game feature. You do NOT need to add these users to your friends list. How to get the rosters via EA Locker: From the game's main menu, click on Team Management > Roster Sharing > Download > Download (again). Continue on for full instructions on how to download rosters.
For the roster file, search for the following user ID within EA Locker:
PS3: gamingtailgate (Created by
BigWY
; Players Named & Coaches Edited)
PS3: GatorNuts0208 (Created by GatorBait06NC & buckeye02; Player Edits)
PS3: luvtotha9s (Created by luvtotha9s; Edits made)
360: FAIRDALE KINGS or Catch22 (Created by
Fairdale Kings
, Players Named, No Coaches or Edits)
360: Patrick Morty (Creator Unknown; Aspects of File Unknown)
360: CcAaRrSsOoNn3 or Nsuplaya84 or THE MASSACRE771 or CK11 or GEAUXLDEN (
Operation Sports Community Project
, Players and Coaches Named and Edited)
For the latest on NCAA Football 12 rosters and their availibility, keep checking this article, the
Rosters
tab at the top of the page or
FreeCollegeRosters.com
.