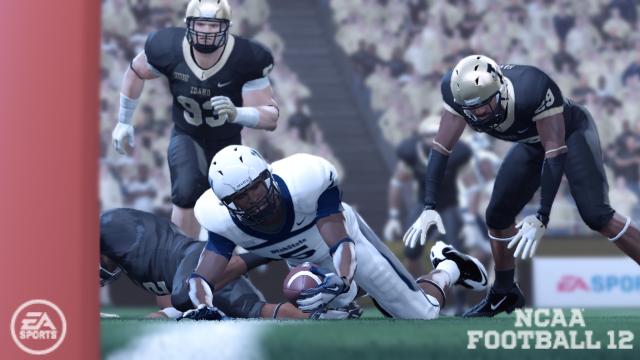 Update: Patch #3 is now available for both Playstation 3 and Xbox 360. Additionally, the development team has noted that they are currently working on Patch #4 and will provide details at a later date.
Here is the latest news on NCAA Football Title Update #3, courtesy of EA SPORTS and NCAA Football Community Manager Justin Dewiel:
From the NCAA Football development team - Title Update #3 addressing the "No Huddle" issue has made it through first party certification and will be available Friday (10/7). This update was rushed out to get [the no-huddle issue corrected] as quickly as possible, so the "No Huddle" is the only thing addressed.

The team is also still working on the transfer fail issues and tracking down the specific issues based on your feedback. Thanks again for taking the time to provide as much information as possible.
If you are experiencing the Transfer Failed issue in your Online Dynasty,
visit this thread for more information
and share details with the dev team.