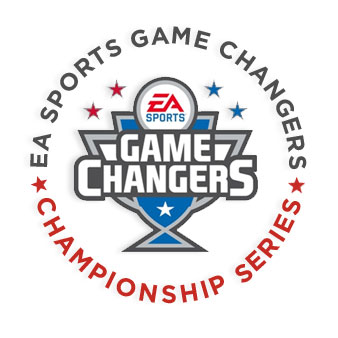 The EA SPORTS Game Changers Championship Series returns with with the launch of NCAA Football 13!
The EA SPORTS Game Changers Championship Series is a 4 week NCAA Football 13 online competition played on the XBOX 360 and the PS3. Players will go head to head and play as many games as they want in order to be at the top of the polls at season's end for a chance to win a FREE copy of Madden NFL 13 (or equivalent GameStop Gift Certificate).
Who you play against, what team you use, and how you play the game will all be factored into the polls. At the end of the four-week period there will be numerous bowl games for each system that will be sponsored by numerous community sites (including The Gaming Tailgate) where the winner will receive a prize.
So how does it work?
MyMaddenPad has created a site where you can register for the competition
. This website will track your games, list your wins and losses, show your feedback, and more. You'll be able to set your rivals, your favorite team, a motto to live by, and an avatar.
Competition starts on the release of NCAA Football 13, so register now and set up your profile at
http://mymaddenpad.com/easgccs/
.
Use the thread linked here
to schedule games with your fellow TGT competitors.