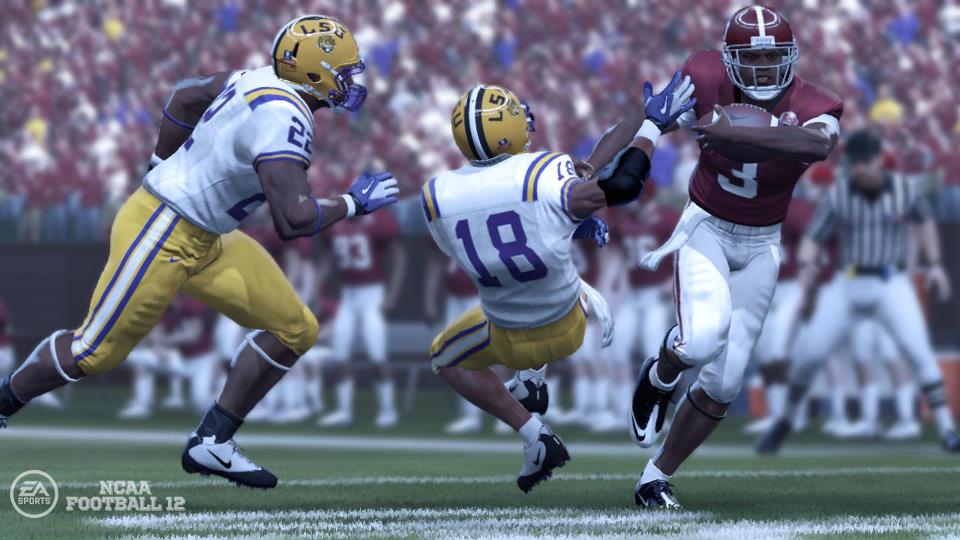 As some of you may already know,
Stat Box Stories
is a great community site that uses NCAA Football 12, Madden NFL 12, NHL 12, and FIFA 12 to play games, record statistics, post video highlights, and tell the stories of games played every week. With Bowl Season beginning next Saturday, December 17th,
Stat Box Stories
is trying to rally some interested guest writers to the cause of trying to create statistical write-ups of all of the Bowl Games for this 2011-2012 season.
If you have yet to read a write-up over at the blog site, here is the most recent example of work done using NCAA Football 12: the
Army-Navy Game
. Here also is the link to the guide for guest writers--
Write a Guest Story
--to give you some idea of what is looked for from guest contributors. Our own
psuexv
here at The Gaming Tailgate actually contributed the first guest story for the site this week, which you can read here:
New York Islanders at Pittsburgh Penguins in NHL 12
.
Continue on to learn how to help write a guest story for
Stat Box Stories
for any of the great bowls this postseason and to sign-up.
If you think you might be interested in contributing a Bowl Game write-up for publication at
Stat Box Stories
, consider the following guidelines below and then comment on this post with the game you would like to play:
Bowl Games in NCAA Football 12 can be played on whichever difficulty you like, so long as you specify it.
Bowl match-ups should be played in the designated bowl (obviously), and try to replicate the time of day for the bowl game.
Quarter lengths on the blog so far have been 7 minutes, but as long as you're playing at least 5 minute quarters you'll be fine.
Even if you use named rosters, the write-ups and statistical tracking should reference the player's position and number as though you were playing the game right out of the box. It takes a little bit of extra work when you're collecting the information--trust me, I do it every week--but it's not difficult.
If you sign up to do one of the Bowl Games, it must be completed and submitted before the game is played in real life so that it can be posted before the game.
Submissions will be emailed to paakaa10@gmail.com.
For the list of bowl games looking for volunteers,
visit this post
.
If
Stat Box Stories
can get a write-up and statistics for every single Bowl Game, they will consider awarding a prize for the guest contributor whose game result (final score) most closely matched the actual result of the game in real life. In the event of a tie, the tie-breaker would be whichever game had the closest offensive yards for each team in the game compared to the real-life statistics.
If there are any questions, please comment and
paakaa10
will try to answer them; otherwise, sign up for the game you're interested in playing, and good luck!