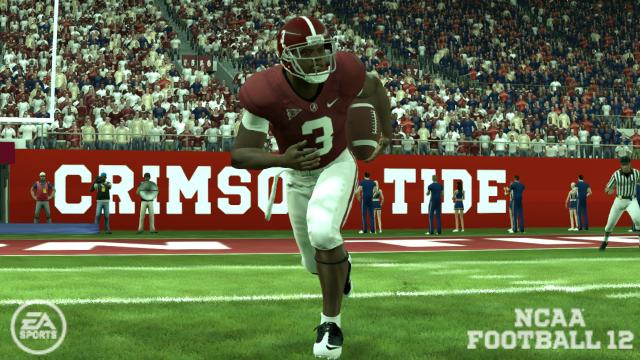 Be sure to watch The Making of NCAA Football 12, a four-part series on the development of NCAA Football 12 airing on ESPNU. The show will take you behind-the-scenes and into the studio as the EA SPORTS team races to finish it's perennial college football powerhouse.
Continue on to see all four episodes - in their entirety - on YouTube.
From the all-new motion-captured tackles to a playbook session with Georgia Tech head coach Paul Johnson to even an early play test with Snoop Dogg, if you've ever wondered how a video game like "NCAA Football 12" is developed, ESPN U has you covered with a new four-part mini-series entitled "The Making of EA Sports NCAA Football 12."

Basically, a documentary crew camped out at the EA Sports studio in Florida for several months and captured all of the behind the scenes footage of the game creation process, right down to the art team explaining how an image of the Auburn War Eagle goes from computer skeleton model to flying polygonal mascot.

If you ever thought about working in the video games industry, this is a great piece to watch as you get to see a lot of the hard work that it takes to actually make a video game.
Episode 1




Episode 2




Episode 3




Episode 4