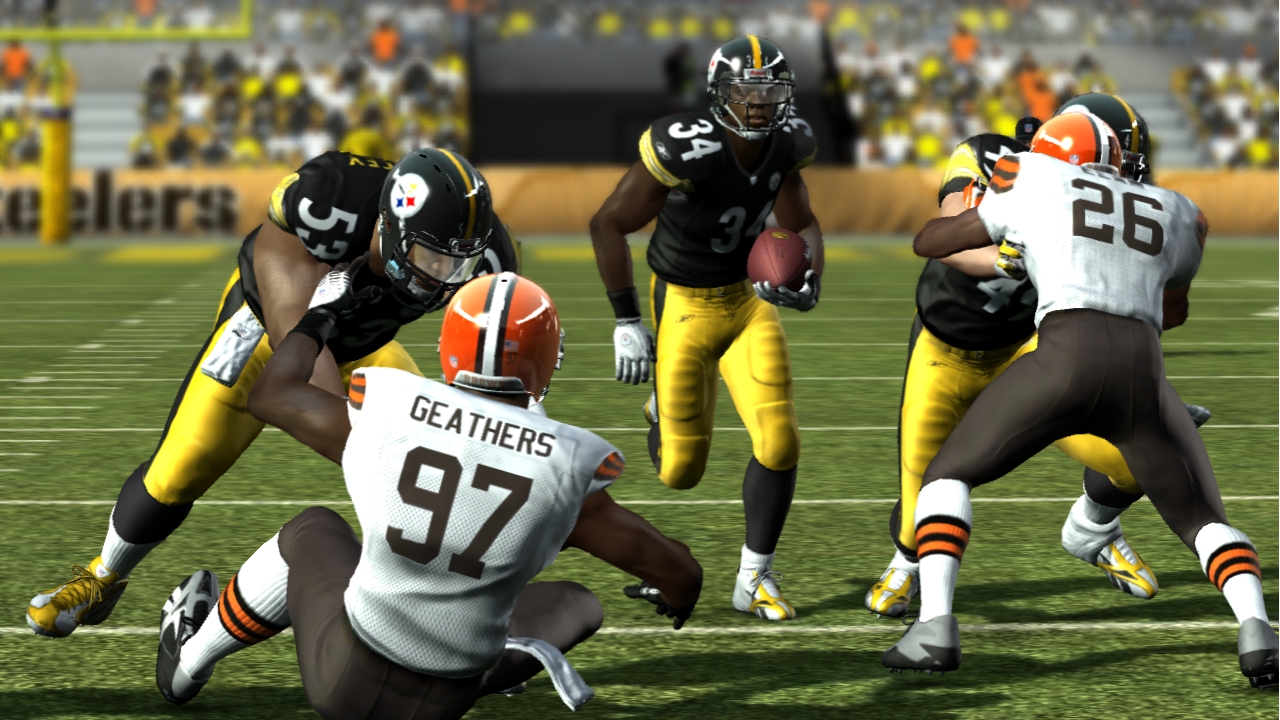 Many football fans may follow one level of football more than the other (college more than pro, for example), however sports gamers tend to play many different sports games, even of the same sport. It seems to only make sense that NCAA Football gamers would devote significant hours to Madden NFL as well (and vice versa) given some of the natural tie-ins including Draft Classes and Road to Glory export to Superstar Mode. However, it seems that in recent years the split has become more diverse, with fans of each franchise going into diverse directions.
While each in the hardcore communities may have gameplay improvements as their top feedback item, NCAA Football gamers have fallen deeper into Dynasty Mode while Madden NFL seems to be more of a 'one-off' game in part due to such a large tournament scene.
One of the most frequently asked questions following the 2010 NCAA Football Community Wish List Tournament was 'will/can you guys do the same for the Madden NFL franchise?'
Visit our Madden NFL Community Wish List Tournament sub-forum and begin voting now
. The format for this tournament will differ from its NCAA counterpart. Each game aspect (Gameplay, Presentation, Franchise Mode Improvements, etc.) will be their own bracket to determine the 'most requested' community aspect for each area of the game.
Before the tournament begins, we want to hear from the community on their thoughts on Madden NFL and their opinions on how Madden NFL stacks up to 'little brother' NCAA Football.
How often do you play Madden NFL? How does that compare to NCAA Football?
What one area (or game feature) do you feel the Madden NFL franchise needs to address or focus on most? (Or what area do you feel is currently the weakest within the Madden NFL franchise?)
Is the Madden NFL franchise destined to be primarily a 'Play Now' game as compared to the Dynasty-enriched NCAA Football franchise?
What do you feel is the biggest challenge for the Madden NFL development team?
Answering these questions will help share some insight among community members as we head into the Madden NFL Community Wish List Tournament.
Game areas of focus for the tournament: Gameplay, Franchise Mode Improvements, Presentation, Features from Other Games, Superstar Mode Enhancements, & Other. Tournament entries were selected for being the most frequently mentioned and/or requested from community sites such as Operation Sports, EA Forums, The Gaming Tailgate, and more.