The college football and bowl season have come to a close and with it a final shortlist of candidates has emerged as potential NCAA Football 12 cover athletes.
Bowl season and off-season events have pared down the initial list to seven. The 'promise' at Ohio State, TCU's undefeated Rose Bowl season, the first extended playing two-way athlete in almost 15 years, and Auburn's dream season helped establish the final list of legitimate candidates and moved other athletes to the outside looking in.
Click Read More to see the top seven candidates and then
vote
for whom you would like to see as the cover athlete(s) for NCAA Football 12.
The Favorites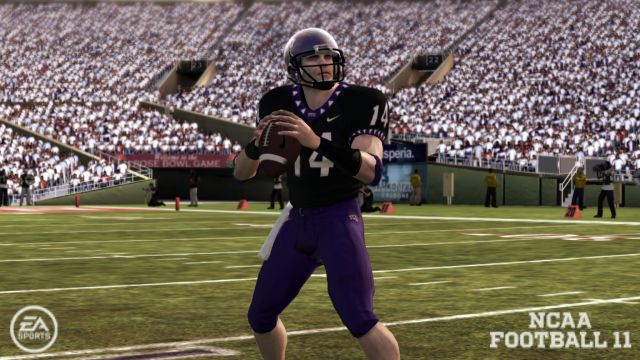 QB Andy Dalton, TCU
- Out of the same mold as NCAA 08 cover athlete Jared Zabransky, Dalton led the Horned Frogs to an undefeated season and a Rose Bowl victory over Wisconsin. Dalton finished his career as TCU's all-time winningest quarterback, passing legendary Sammy Baugh.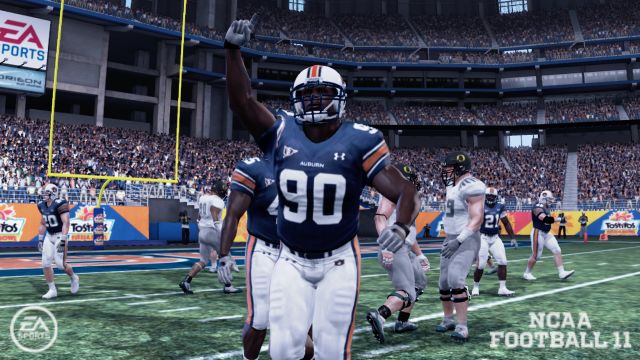 DT Nick Fairley, Auburn
- One of the top defensive linemen in the country, Fairley was a human wrecking ball in the BCS National Championship versus Oregon racking up five tackles, three TFL, one sack, and a forced fumble to earn Defensive Player of the Game honors.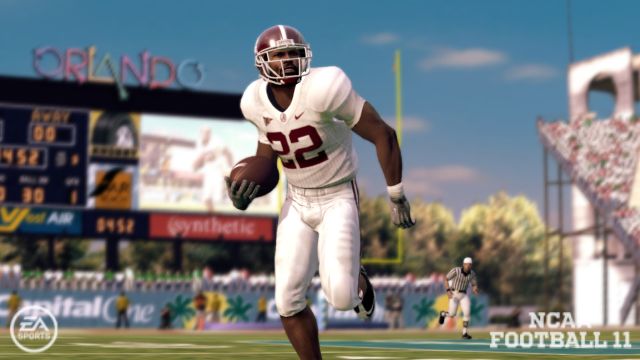 RB Mark Ingram, Alabama
– The 2009 Heisman Trophy winner was slowed in 2010 in part due to injuries, however the allure of having a Heisman winner on the cover has to weigh heavily in the cover athlete decision by EA SPORTS.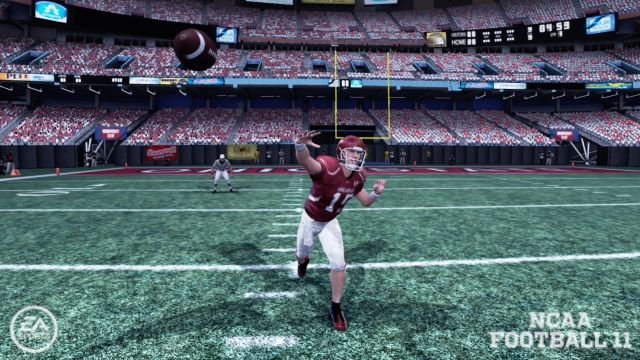 QB Ryan Mallett, Arkansas
- Mallett helped head coach Bobby Petrino lead Arkansas to a BCS Bowl this past season and holds numerous school records. He is also among the top quarterbacks prospects in this year's NFL Draft.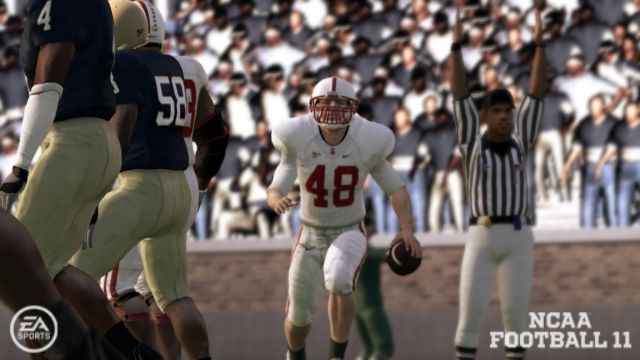 RB/LB Owen Marecic, Stanford
– The first significant two-way player since 1986-87 helped Stanford to an exceptional 12-1 season, only losing to Oregon. In a victory over Notre Dame, Marecic scored a touchdown on a fullback carry only to return an interception for a touchdown 13 seconds later.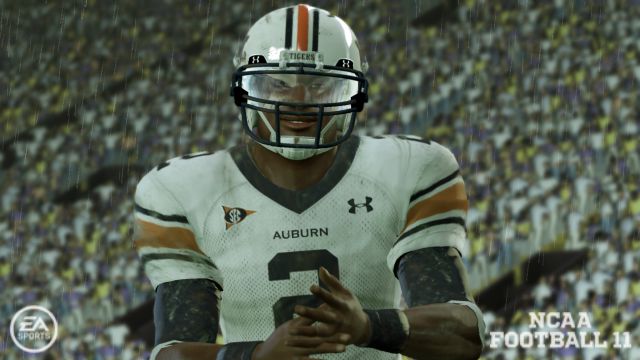 QB Cam Newton, Auburn
– The 2010 Heisman Trophy winner was the face of college football this season, but off-season issues (pay-for-play allegations) may keep him from being the top cover athlete candidate. However, he embodies what most NCAA Football gamers look for in their quarterback - mobile, yet an accurate, strong passer.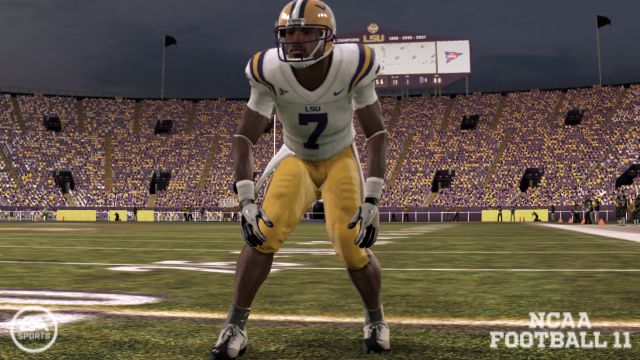 DB Patrick Peterson, LSU
– With the Madden Podcast stating that improved zone coverages are a goal of the Central Gameplay team, EA SPORTS may look to put the top defensive back in the country on the cover. Peterson finished the 2010 season with four interceptions and three total touchdowns (1 INT return, 2 punt return scores).
Longshots
DB Prince Amukamara, Nebraska
- Team faded down the stretch and All-American had zero interceptions on the season.
DL Da'Quan Bowers, Clemson
- Led the nation with 16 sacks in 2010.
QB Blaine Gabbert, Missouri
- Now considered by some to be the top quarterback prospect in this year's draft, Gabbert led the Tigers to a 10-win season and a co-division championship.
RB Kendall Hunter, Oklahoma State
- Rushed for nearly 1,550 yards and 16 touchdowns in 2010.
QB Colin Kaepernick, Nevada
– Second QB in NCAA History (Newton was third) to rush for 20 and pass for 20 touchdowns in the same season.
QB Jake Locker, Washington
- Late season rally propelled UW to first bowl since 2002 and led Huskies to upset victory in rematch versus Nebraska.
LB Von Miller, Texas A&M
- Racked up 68 tackles and 11 sacks in 2010, 28 sacks in last two seasons.
Coach Joe Paterno, Penn State
or
Coach Urban Meyer, Florida
– Coaching Carousel was the winning feature for the 2010 NCAA Football Community Wish List Tournament. These two would lead list if feature is added in next several years, but is not expected for NCAA 12.
Early NCAA Football 13 Cover Athlete Contenders
WR Justin Blackmon, Oklahoma State
- 2010 Fred Biletnikoff Award Winner set NCAA records for yards by a sophomore and for eleven consecutive games with at least 100 yards receiving and a touchdown.
RB LaMichael James, Oregon
- 2010 Doak Walker Award Winner broke Pac-10 sophomore season rushing record. 2010 physical harassment guilty plea may hurt image and marketing appeal.
QB Andrew Luck, Stanford
- 2011 Orange Bowl MVP completed 71% of his passes in 2010, throwing for 32 touchdowns and rushing for 453 yards.
QB Kellen Moore, Boise State
- In 2010, threw for 3,506 yards and 33 touchdowns. Put Broncos in position for undefeated season until a pair of missed field goals sunk the Broncos versus Nevada.
QB Terrelle Pryor, Ohio State
- Barring successful appeal, 2011 early season suspension may cost Pryor award and honor consideration.