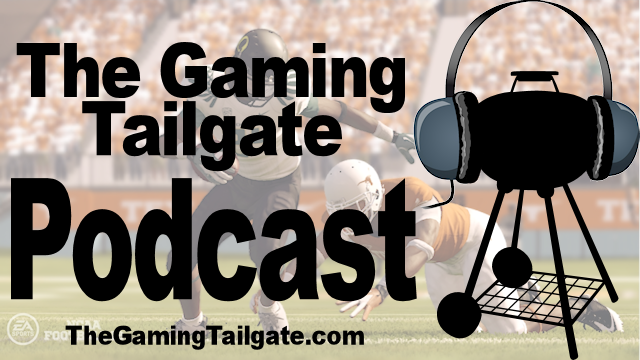 In this edition of The Gaming Tailgate Podcast: Chris, Jeremy, and Tommy recap the Demo information, discuss the big changes implemented in Road to Glory and talk about the new presentation aspect of Game Track. Continue on to watch the video podcast or to listen to the director's cut audio only version. This week, the MP3 version contains an additional eight minutes of extra commentary due to YouTube time constraints for the video version.
The Gaming Tailgate Podcast is also available on iTunes. Copy the following address into iTunes or any other RSS client that supports enclosures:
http://www.thegamingtailgate.com/for...hp?forumids=39
To submit show feedback, ask a question, or suggest a topic for a future show, e-mail the guys at
podcast@thegamingtailgate.com
or post your thoughts below.
Listen to the show here or
right click and save as
:
* -
Audio only podcast contains additional commentary
.