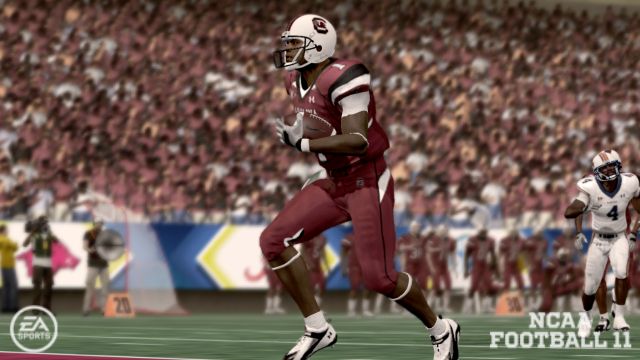 The SEC Championship is the focus for our latest Game of the Week as Auburn looks to secure its spot in the BCS National Championship Game while South Carolina looks to avenge a 35-27 regular season loss to the Tigers.
South Carolina has started to reach the potential they thought existed when they hired Steve Spurrier as head coach in 2004. This season they won their first SEC East championship, defeated defending National Champion and #1 Alabama, and won in Gainesville for the first time.
At times, Auburn has looked dominant but has also needed lots of poise as they have rallied from behind in eight games including overcoming a 13-point deficit in the first match-up against the Gamecocks. Off the field, they have also overcome the rumors and speculation surrounding the eligibility of QB Cam Newton.
Will Auburn continue on their date with destiny and move one game away from being crowned Nation Champions? Or will South Carolina's breakthrough season continue with a victory and a spot in a BCS bowl?
Click Read More for the video preview and to vote on your pick for the Game of the Week.