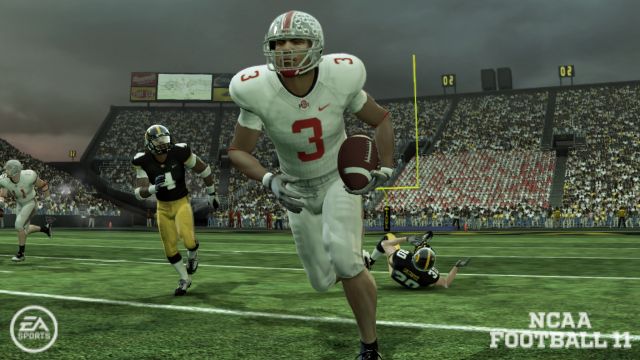 The latest Game of the Week focuses on an important Big 10 showdown in Iowa City between the Ohio State Buckeyes (9-1, 5-1) and the Iowa Hawkeyes (7-3, 4-2). Last year, Ohio State prevailed 27-24 in overtime to earn a trip to the Rose Bowl vs. Oregon and the game this season has huge implications once again.
If the Buckeyes wish to extend their five-year reign as Big 10 Champions, they must prevail against an Iowa team smarting from a tough loss last week to Northwestern. With a victory, they can keep pace with Wisconsin & Michigan State, while a loss all but eliminates them.
If Iowa can upset the Buckeyes, they maintain a slight outside shot at a co-championship but will need Wisconsin and Michigan State to each drop a game in the final two weeks of the season.
Click Read More for a video preview of Ohio State vs. Iowa and then share your thoughts on this big game.