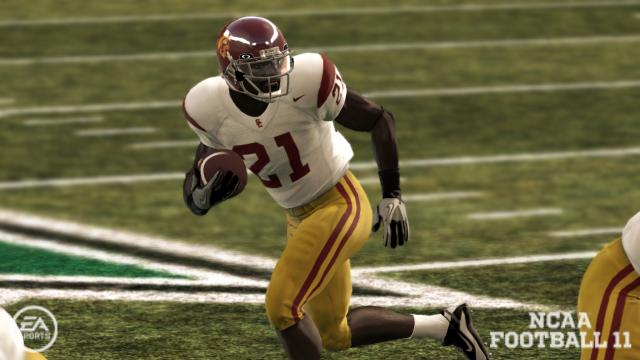 This weekend, the Oregon Ducks (7-0, 4-0) - the top ranked team in the media and coaches polls - travels to Los Angeles to face the UCS Trojans (5-2, 2-2) in a Pac-10 showdown that looks to be their toughest challenge of the season to date.
A year ago, Oregon routed USC in Eugene, winning 47-20 and torching the Trojans' D for 613 total yards. In an effort to try and slow down the high-powered attack of the Ducks, USC first-year defensive coordinator Monte Kiffin has had the team run live tackling drills this week for the first time since early in fall practices.
The explosive Oregon offense is the best in the country, averaging 570 yards per game and 55 points per game. The Ducks have also been opportunistic as they rank first nationally with a +1.71 turnover margin. Heisman Trophy candidiate RB LaMichael James leads the nation with 162 yards per game on the ground.
Can USC prove they are still among the nation's best despite NCAA sanctions? Or will Oregon steamroll to another victory? Check back later today to see the video preview for Oregon vs. USC.