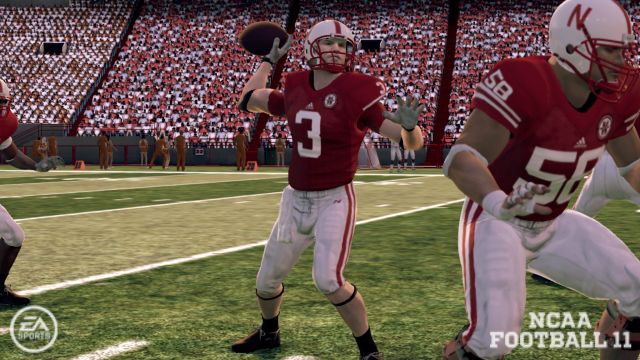 On paper, this Game of the Week does not appear to be special - a 5-0 Top 5 Nebraska team playing at home versus a talented, but under-performing 3-2 Texas squad. However, for fans of each team - particularly Nebraska - this game carries significant meaning.
Since the inception of the Big 12, Texas has had Nebraska's number, going 8-1 versus the Big Red including two conference championships. The losses have typically been heartbreaking for the Huskers:
The Huskers offense has kicked into high gear behind the legs of rFr Qb Taylor Martinez. The unheralded recruit from California ranks fourth nationally in rush yards per game and finds himself in early Heisman Trophy consideration. The Texas defense is stout, however their offense is one of the worst of the Mack Brown era, ranking just 71st nationally in total offense. The Longhorns have lost two in a row and are looking to avoid their first three-game losing streak since the 1999 season.
In their final season as a member of the Big 12, will Nebraska take out 15 years of frustration on Texas or will the Longhorns break the collective hearts of Husker Nation one last time? Click Read More for the video preview of Texas vs. Nebraska and place your vote on whom you think will win the game.