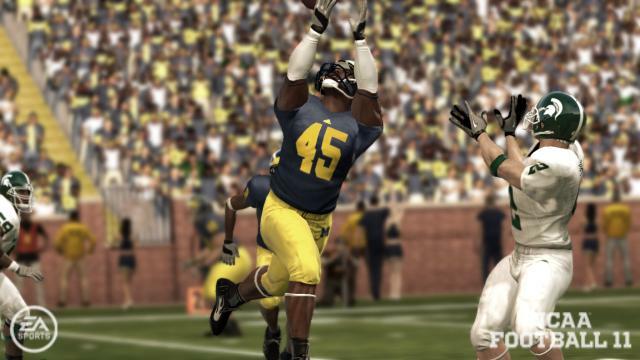 In the latest edition of The Gaming Tailgate's Game of the Week, we head up to Ann Arbor where the Wolverines and Spartans each enter the game at 5-0. The winner will get huge bragging rights within the state and also stay tied atop the Big Ten Standings.
Michigan is led by sensational QB Denard Robinson who leads the country in rushing (181 YPG), is second in total offense, and is fourth in passing efficiency. His explosive skills have him among the early Heisman Trophy hopefuls according to
StiffArmTrophy.com
and he has led UM to a 3-0 record in games decided by seven points or less. The Achilles' heel for the Wolverines is clearly their defense as they rank 102nd in total defense nationally.
The Spartans have rolled to an impressive 5-0 start, highlighted by their stunning overtime victory against Notre Dame and a win over Wisconsin. Not to be outdone by Robinson, MSU QB Kirk Cousins ranks 13th nationally in passing efficiency. The defense has been solid, led by superb linebackers Greg Jones and Eric Gordon.
Can Robinson lead the Wolverines past the tough Spartans defense? Will Michigan State get the win as head coach Mark Dantonio rejoins the team after health concerns? Click Read More for the video preview of Michigan State vs. Michigan.