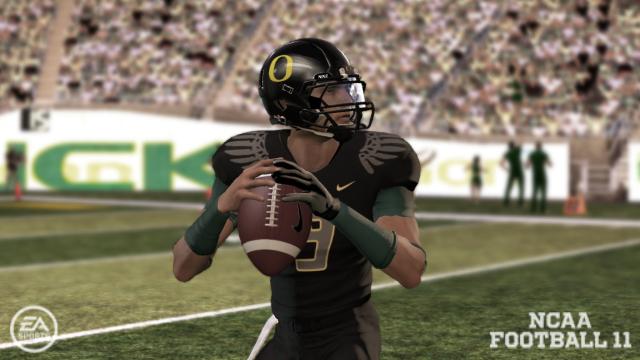 Our latest Game of the Week finds us in Eugene for a battle between Top Ten teams - Stanford vs. Oregon.
Stanford is led by Andrew Luck, considered by many (outside of Bristol, CT) to be the top QB prospect in the country. The Cardinal have rolled through the season with impressive wins versus UCLA, Wake Forest, and Notre Dame. Balance has been the key for Jim Harbaugh's team as they average 223 yards per game on the ground and 234 yards through the air.
The Ducks enter this match-up as one of the top offenses in the country. With their dangerous spread attack, Oregon ranks 3rd nationally in rushing (321 YPG), 3rd in total offense (560 YPG), and first in scoring offense (58 PPG). They have been aided by an opportunistic defense that leads the nation in turnover margin and a pass efficiency defense that ranks second nationally. The defense has been aided by three big wins, but in their last game versus Arizona State, ASU racked up 597 yards of total offense only to be undone by four interceptions.
Who will win this Top Ten showdown? Will the winner go on to win the Pac-10 and contend for the National Championship? Will there even be a punt in this game?
Click Read More to see the video preview for Stanford vs. Oregon.