Published on 06-15-2010 08:18 PM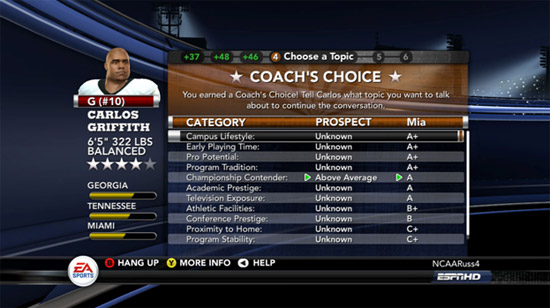 EA Sports has posted a first look at the new phone call system coming to recruiting in NCAA Football 11's Dynasty Mode. In this video, EA SPORTS Live Team member Andrew Johnson learns how to use the phone call from designer Ben Haumiller.

Click Read More to see the video and then share your thoughts with the community. ...