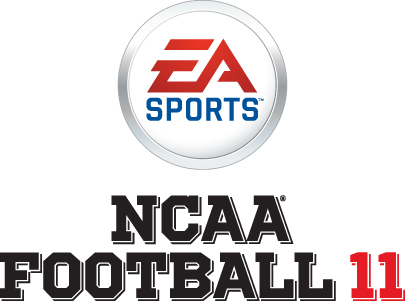 There's just over one week remaining until the release of NCAA Football 11 and numerous retailers are offering incentives and deals for pre-ordering the game.
Amazon is offering a free Fathead, Dell has the game for $39.99, and Walmart.com provides a $20 eGift card. Click Read More to see the current listing of game deals and pre-order bonuses.
Pre-order bonuses:
Amazon - Pre-order NCAA Football 11, for the PS3 or Xbox 360, and get $10 off a future video game purchase, as well as a Fathead Teammate with over 35 teams to choose from. The promotional code will be placed directly into your Amazon.com account within 2 business days after the product ships. Access code will be e-mailed within ten business days after the game releases. Offer valid when shipped and sold by Amazon.com, while supplies last. Limit one per household. Amazon reserves the right to change or terminate this promotion at any time. Learn more about the Fathead offer.

EB Games/GameStop - Reserve NCAA Football 11 and receive a one-time use code to download the GameStop Boost Pack: 5-Star Recruit Bundle. Available online and in-store while supplies lasts.

Wal-Mart.com - $20 eGift Card with online purchase.

BestBuy.com - Pre-order and receive 500 bonus points (if a Reward ZoneŽ Gamers Club member).

Dell.com - Game available for $39.99. Availability and console version has changed over the last two weeks.